Insect Identification:
Who Am I??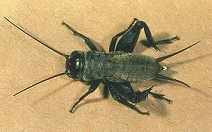 I have a flatish, red-brown body and long antennae. But I'm rarely more than 1 inch long.
I live in meadows, fields, and grassy areas in many parts of the world
I make a distinctive high pitched noise to attract my mate--you may hear me in the summer too!
I'll eat just about anything: cloth, other insects, seeds, plants...
I can jump about 30 times my body length--almost 3 feet in the air!
Click here for the answer!


Learn More: Choose an Arthropod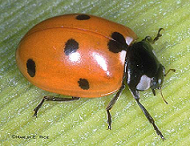 Lady Beetle